Posted by Wes Muller on Jan 25th 2018
Earlier today I had the opportunity to spray with the new

Graco RAC X LP Spray Tips.
My dad (Terry) and I were spraying ceilings in their home under construction. I was very impressed with the fan pattern at lower than normal pressure, reduced overspray, and how beautifully the tip laid out the product. We used the LP617 tip at right around 1100 psi, and back rolled with a 14" Wooster 5/16" MicroPlush roller cover.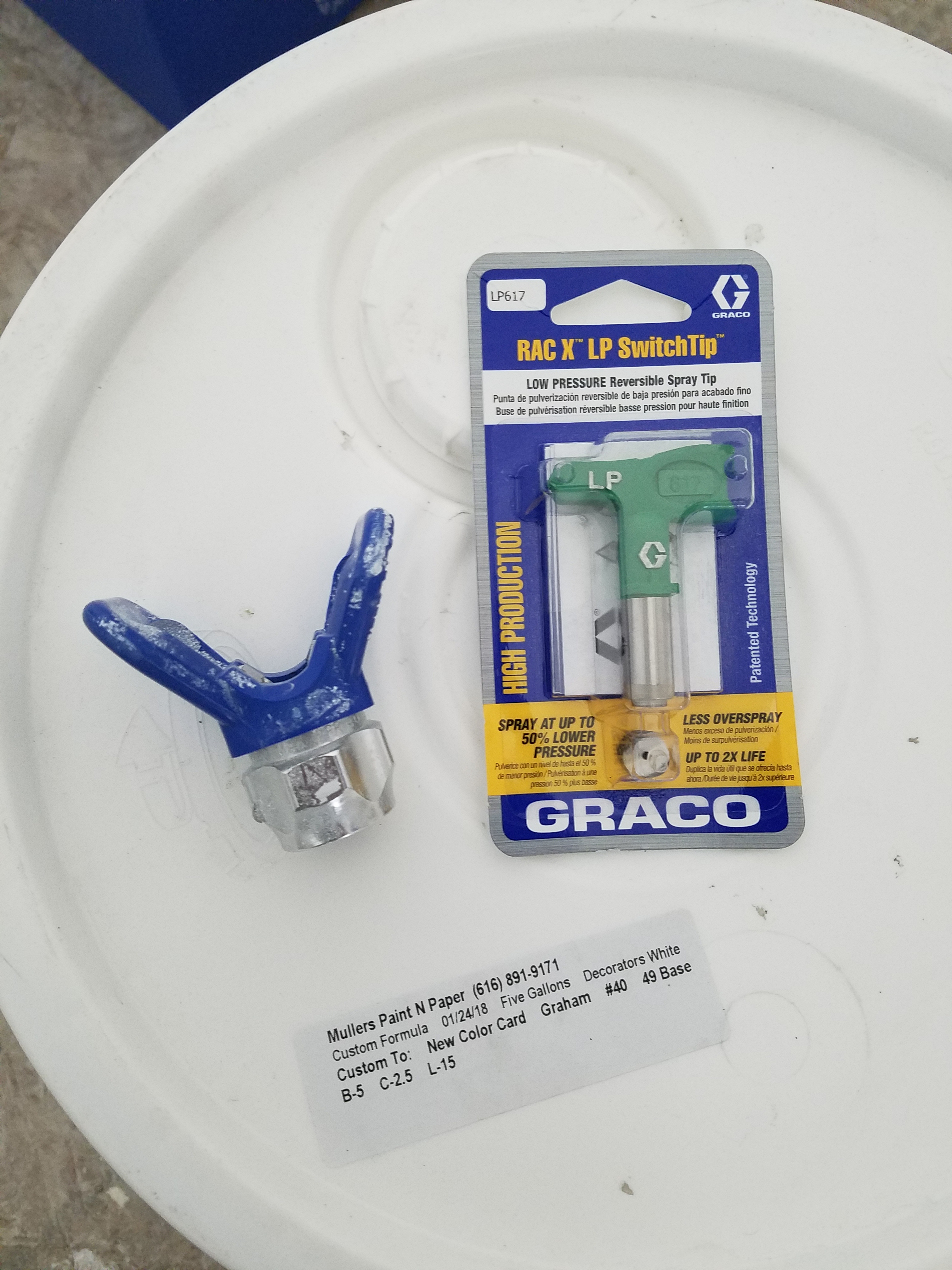 A few months ago I sprayed some woodwork with an FFLP310 spray tip, so I had a good idea going in what the performance of the LP tips would be like.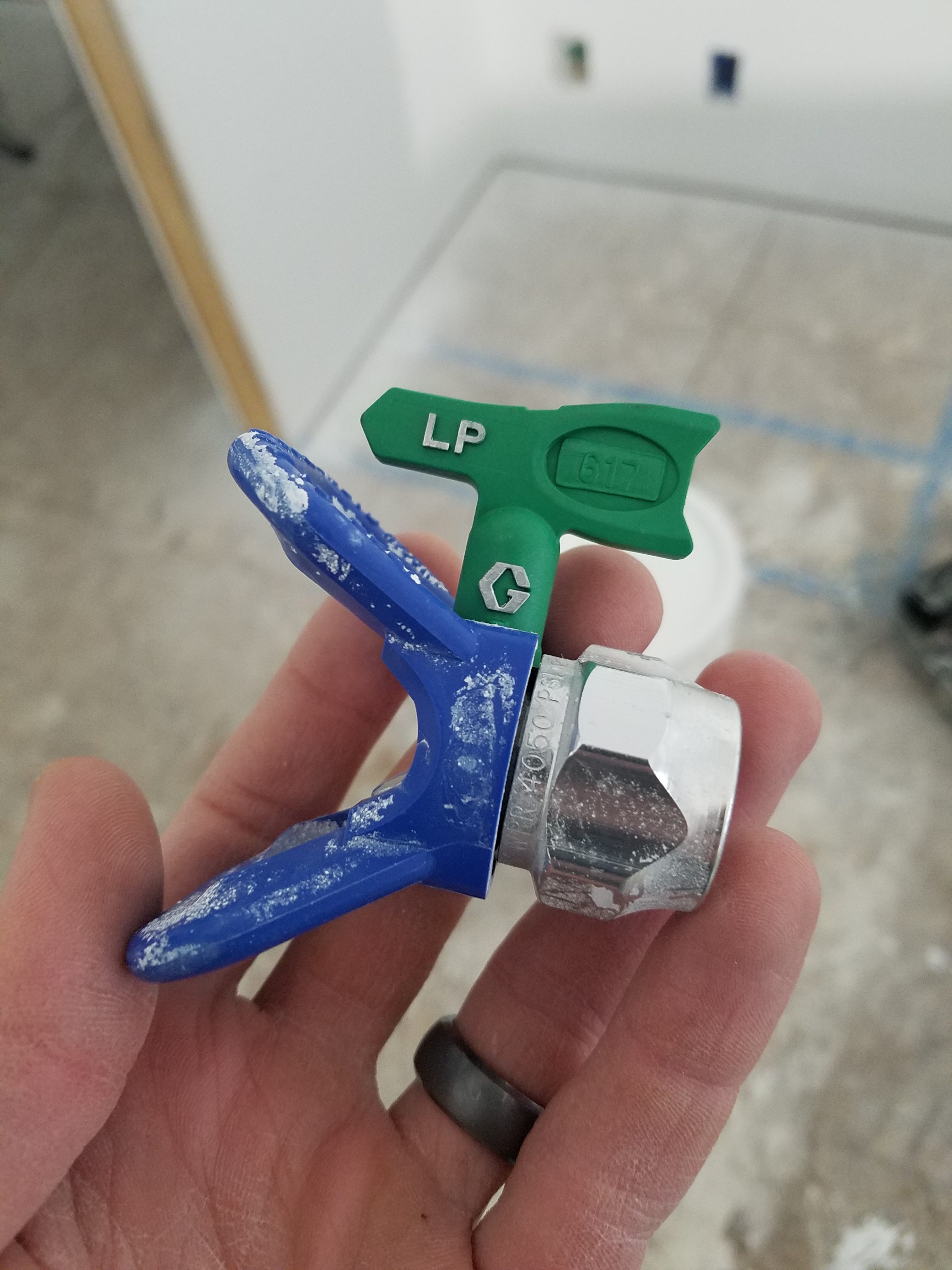 As far as pressure, our rental Airlessco LP460 sprayer atomized both the California Paints Ultra Ceramic Eggshell and our Mullers Ceramic Matte nicely between 1000-1200 psi with an LP617. I chose the 617 to give us a wide fan pattern for the ceilings, and to lay out enough paint at lower pressure to back roll. For their 9' ceilings, a Graco In-line Gun with short extension and CleanShot Valve worked great!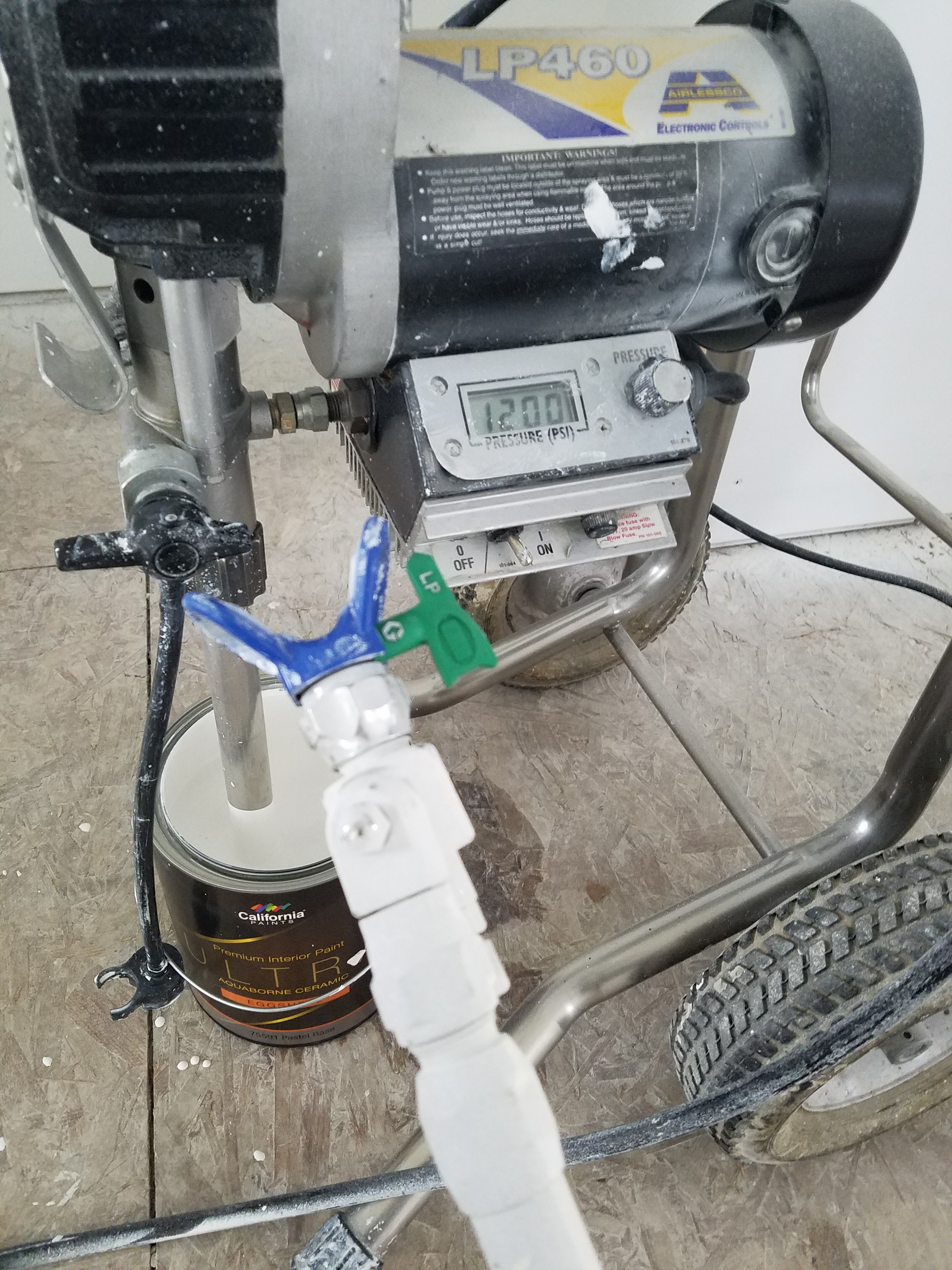 We tackled the bathroom ceilings first with the Ultra Ceramic Eggshell. This will give my parents a highly scrubable, moisture resistant finish for the bathrooms. Eventually the bathroom walls will be painted with the same product. For the rest of the ceilings, my parents choose our Mullers Ceramic in a Matte finish. This may be overkill for most ceilings, but since they will heat a fair amount with wood, Terry wanted a very washable finish for the ceilings.
Our next project will be spraying all the woodwork and cabinets. For that we will use the Ultra Ceramic Satin with a FFLP310 spray tip. Lastly, the walls will be finished with Ultra Ceramic Matte for its rich, dull and highly washable finish.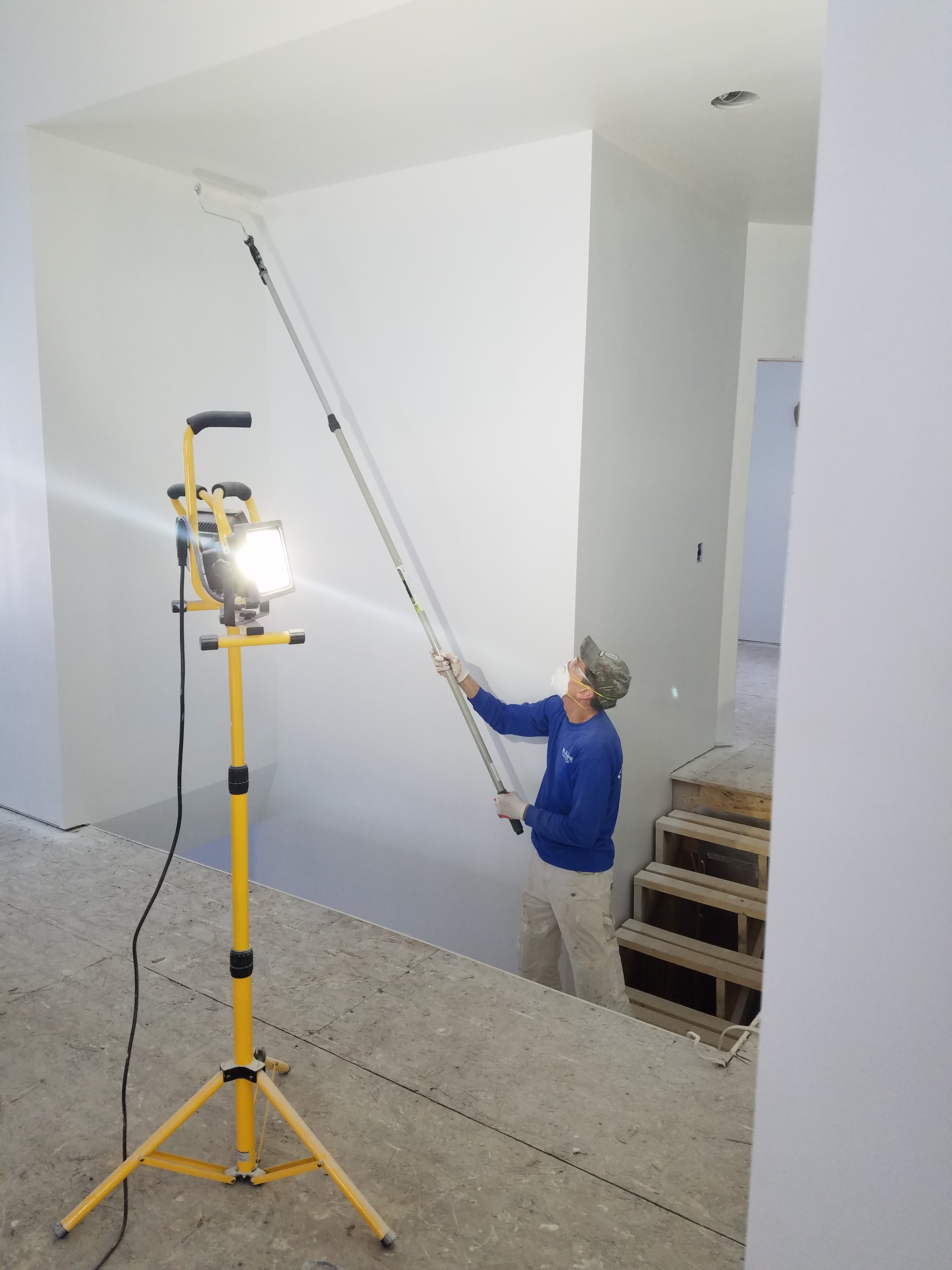 Here is the list of the paint and tools we used for today's ceiling project:
Sprayer - Airlessco LP640 Paint Sprayer (Mullers Rental)
Spray Gun - Graco In-line Gun with a HD extension and CleanShot Valve (essentially a 3' Pole Gun)
Spray Tip - Graco RAX LP617 Low Pressure Spray Tip
Bathroom Ceiling Paint - California Paints Ultra Ceramic Eggshell
Ceiling Paint - Mullers Ceramic Matte
Roller Setup - Wooster 4'-8' and 6'-12' Sherlock Extension Poles, Wooster 14" Sherlock Frame with 14" x 5/16" MicroPlush Roller Cover
Work Light - Warner Tools 20 Watt LED Tripod Light