Graber Solar Shades
As much as we enjoy sunlight streaming into our homes, it can damage wood floors, artwork, paint, wallpaper, fabrics, and furniture. While Graber Lightweaves Solar Shades appear refined and collected, their efficient fabric is hard at work, quietly multi-tasking to make your environment enjoyable. They minimize glare, reduce optical strain, and block UV rays and heat gain, while still allowing you to see outside. Graber Solar Shades help you create a comfortable, sophisticated sanctuary while preserving your connection to your surroundings.
Public spaces require window treatments that are functional, durable, and of the highest quality. Graber Solar Shades exceed the needs of corporate and commercial spaces with a sleek, modern design and fabrics that allow for maximum light control with minimal effort. And because we pay attention to every detail in our manufacturing process, from using the best components to thoroughly testing each shade before it ships, you can rest assured knowing that Graber Solar Shades will be a lasting investment for your business. Best of all, our quick turnaround time ensures that you'll receive the shades you order when you need them—no matter how tight your schedule.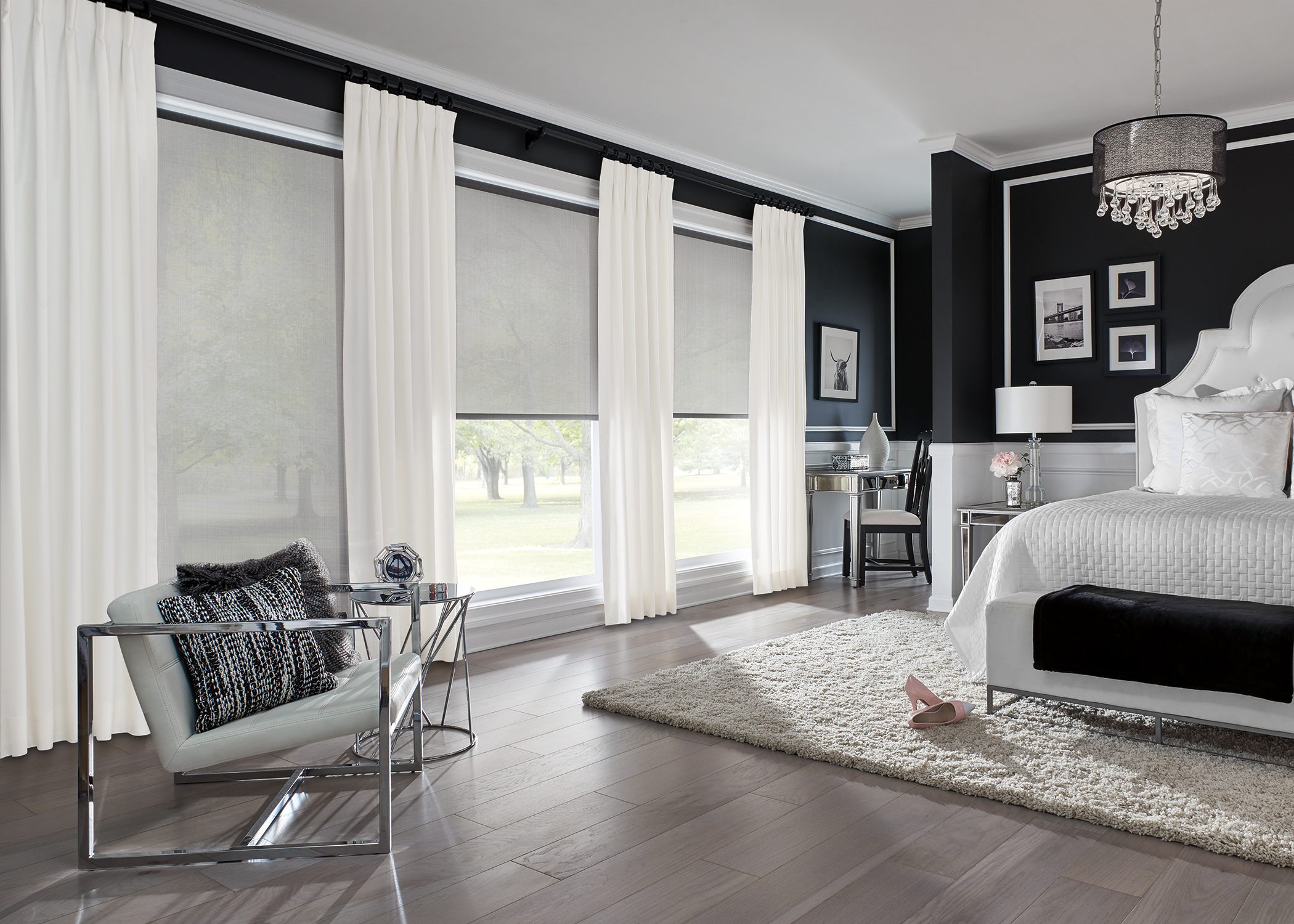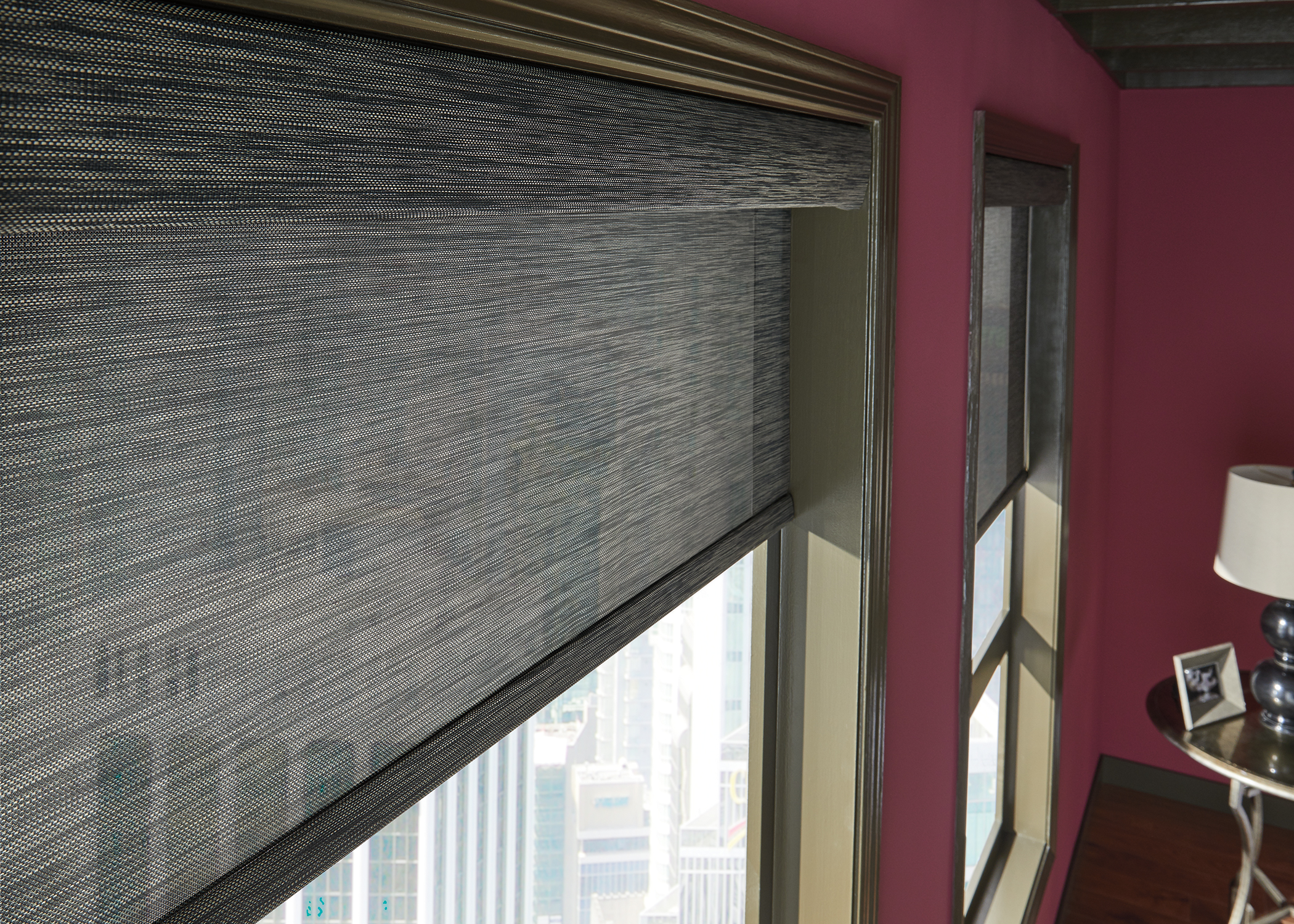 Reflect on Openness

Selecting the right solar shade is about more than looks—how much light comes through is important. Openness percentages tell you how much light and heat filter through, but they also express something more: visibility. Solar shade fabric is an open weave, allowing a view through the shades. Lower levels of openness—1% and 3%—are more densely woven and more opaque, offering more privacy and blocking more sun and heat. Shades with higher percentages of openness—10% and 14%—have more open space woven in the fabric, allowing a better view outside with less privacy.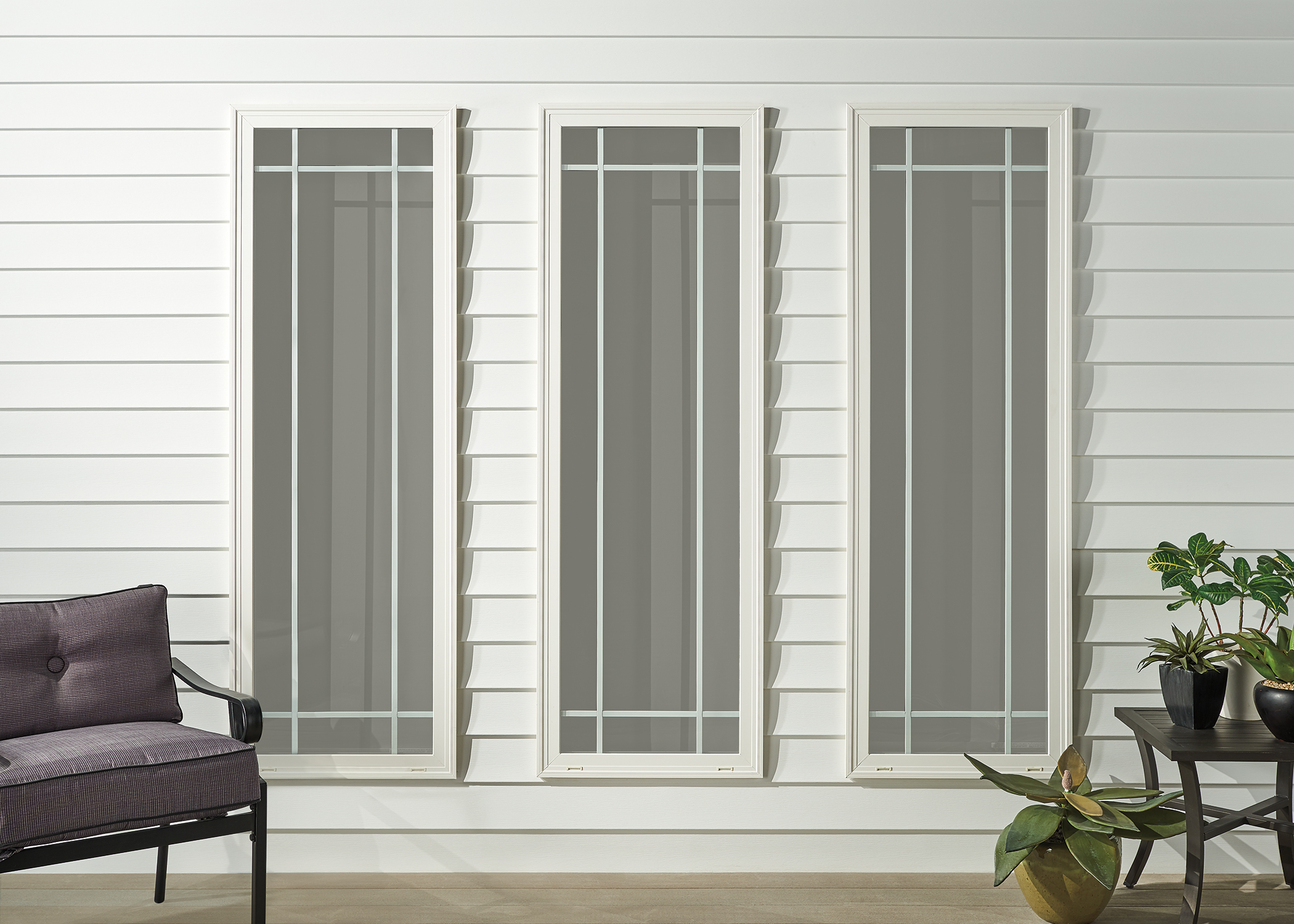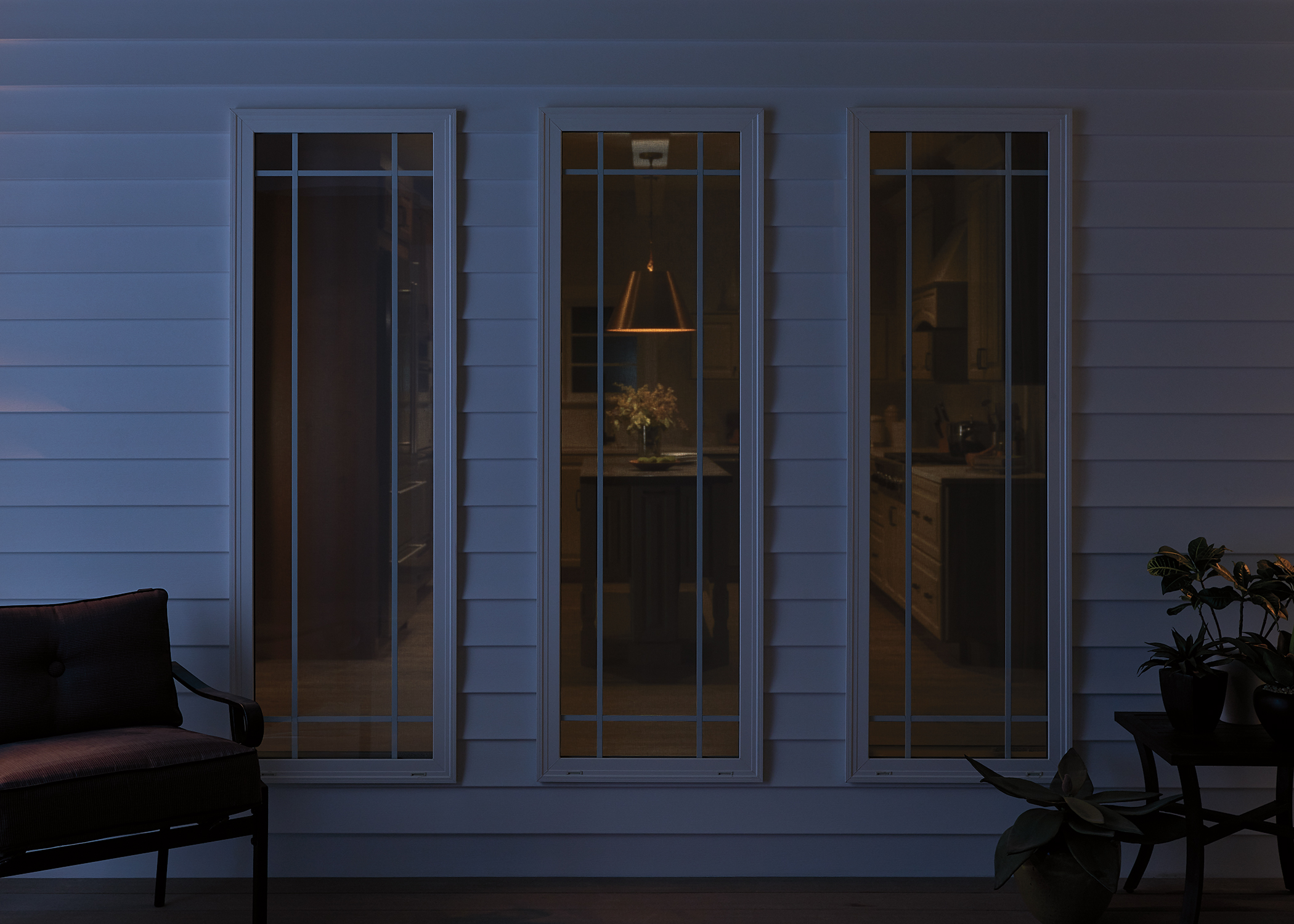 Left: Daylight View, 5% Openness Right: Nighttime View, 5% Openness

Fuse Texture and Space

Walking into a room is an emotional experience. Your design choices can evoke energy, reflection, calm, or serenity. Drawing on the advantages of textures and structure contributed by other window coverings, your design can achieve a composed, sophisticated status.
Clean Lines, Classy Style

—Introduce a foundation that's anything but basic, with heat and glare protection that still preserves your view.

A Statement of Solitude

—

Patterned draperies supplement sophistication and grace while providing privacy, light control, and sound suppression.
Your Grand Finale

—

A fabric-wrapped cornice, with its strong horizontal focus, is a dramatic counterpart to draperies, finishing your windows with a captivating emphasis on flawless style.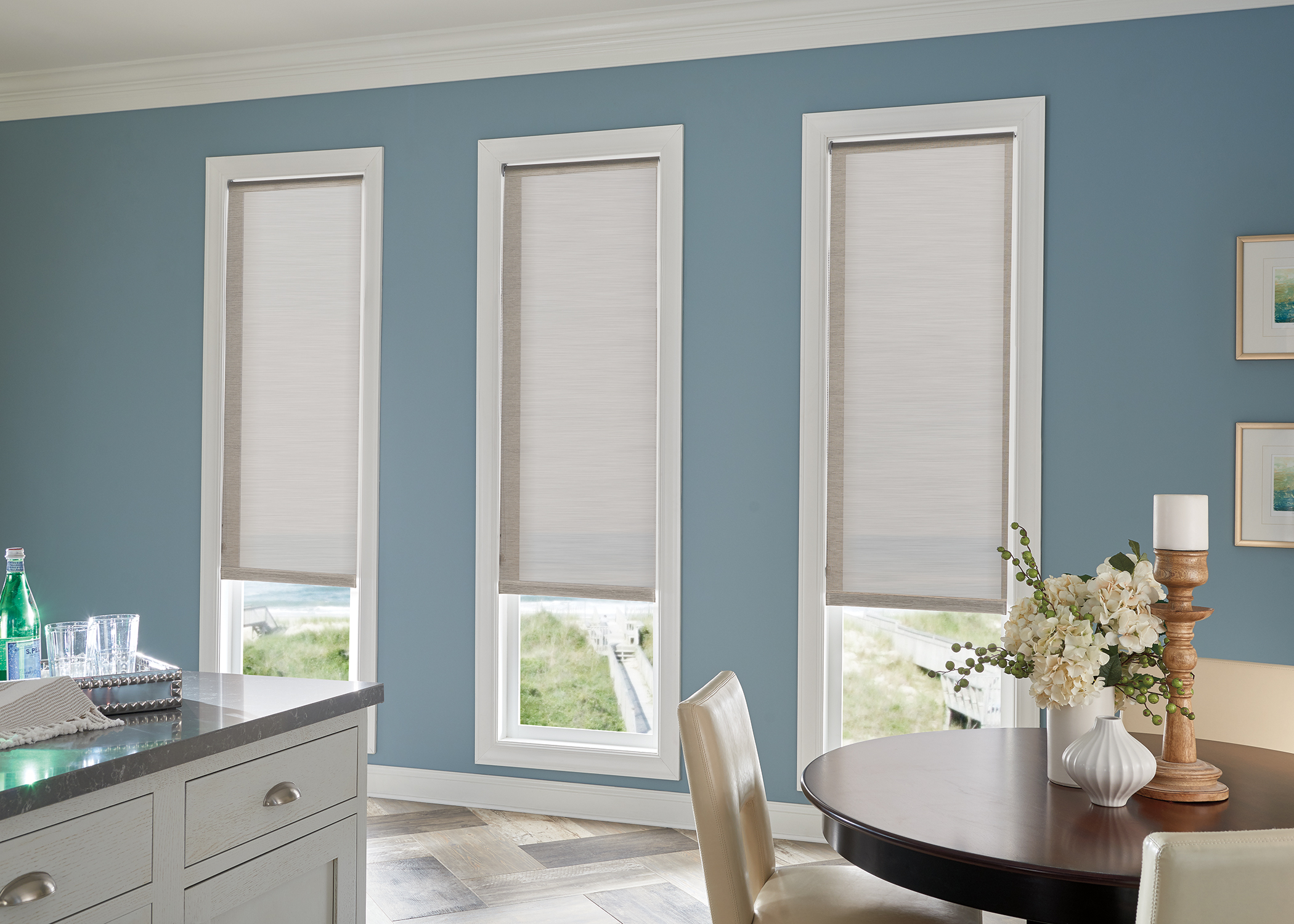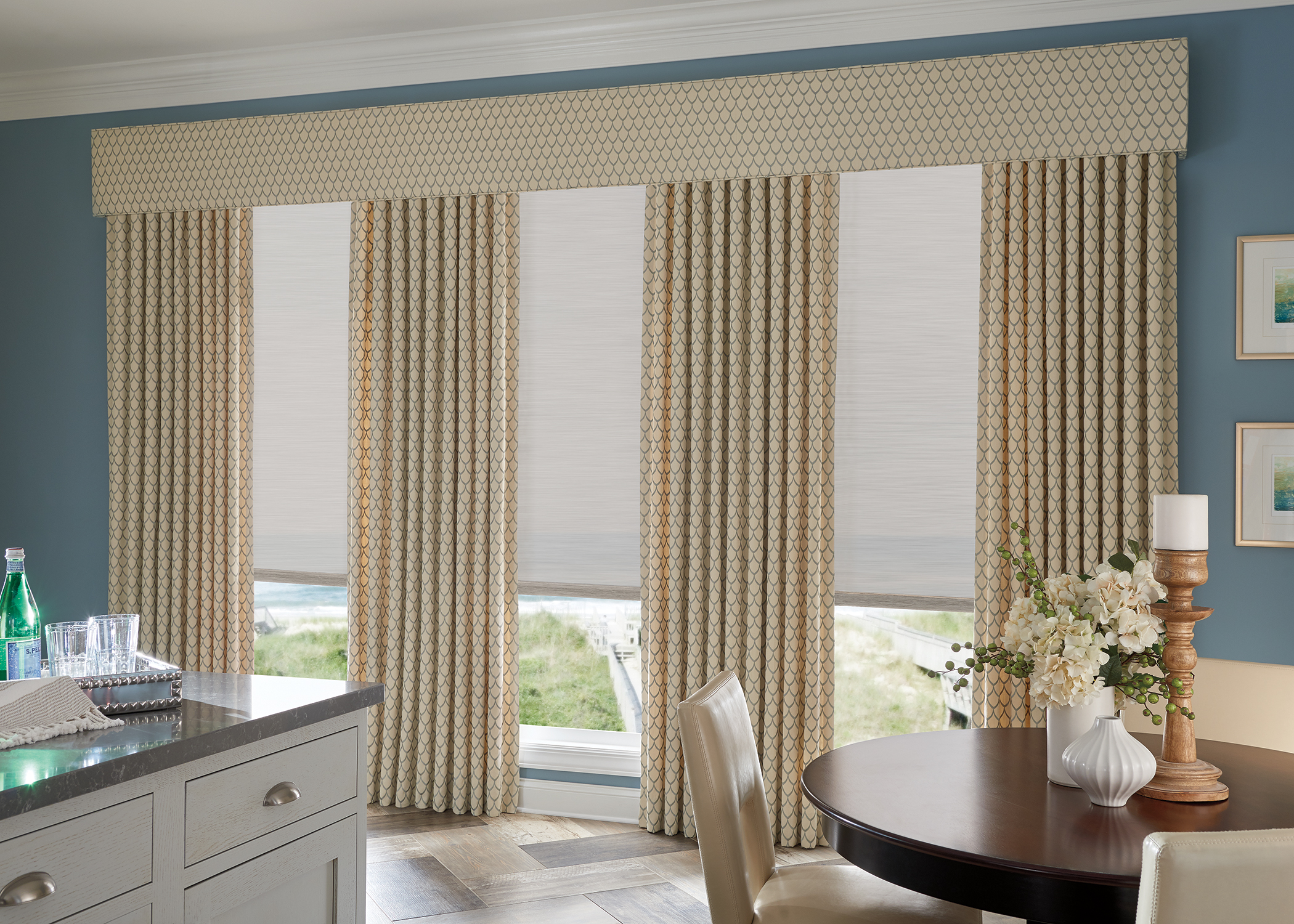 Expand your Happy Place
With Graber Exterior Solar Shades mounted outside your windows, you can block sun from the outside in, or use them to take back your heat-scorched porch, creating a comfortable outdoor space.
INTERESTED IN GRABER SOLAR SHADES?
Contact us for your free consultation!

For More Information Visit:

Save
Save
Save
Save
Save
Save
Save
Save
Save
Save
Save
Save
Save
Save
Save
Save
Save
Save
Save
Save
Save
Save
Save
Save
Save
Save
Save
Save
Save
Save
Save
Save
Save
Save
Save
Save
Save
Save
Save
Save
Save
Save
Save
Save
Save
Save
Save
Save
Save
Save
Save
Save
Save
Save