Elegance in Simplicity
Sometimes, expressing personal style in a custom window treatment is simply a matter of discovering an exciting new fabric. Graber Pleated Shades feature the most up-to-date textiles from a broad spectrum of colors, patterns, and textures, all folded into crisp pleats. Its a classic look with a sophisticated and modern twist. Beyond their sublime style, pleated shades offer practical benefits as well; they filter the light and extend privacy protection to a home's inhabitants.
Pleated shades are available in two different pleat sizes, each suited for different windows.
Graber offers 2 pleat Styles. EvenPleat® Pleated Shades feature a back-ladder support guaranteed to prevent sagging and keep pleats evenly spaced. FashionPleat® Pleated Shades, a more economical alternative, offer pleats without the unique back-ladder design.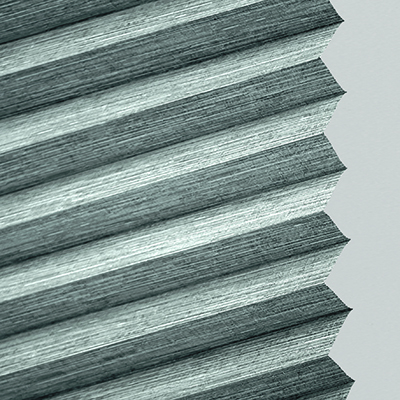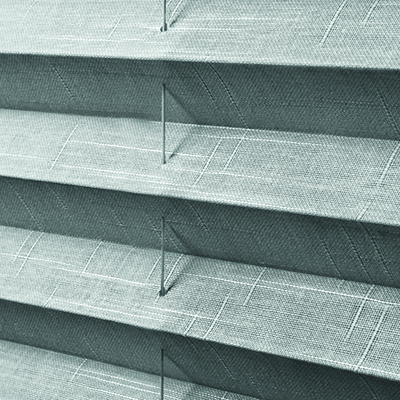 Left: 1" Pleat Center: 2" Pleat Right: EvenPleat®

Elegance in Choice
Every room has its own unique lighting requirements, driven by what need it serves: a place for entertaining, a frequently used work area, a restful space. Pleated shades offer a range of opacity options, allowing for precise light control and privacy management in addition to exceptional style.
Without Liner

—

Allows most natural light to enter your room.

Privacy Liner

—

Allows diffused light to enter the room; objects appear as silhouettes from the outside.

Blackout Liner

—

Blocks most light from entering the room; provides complete privacy.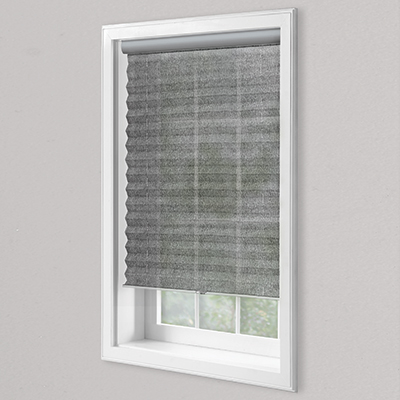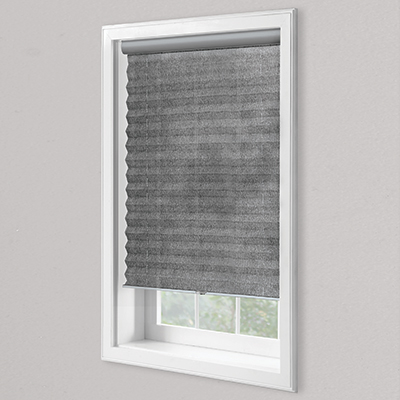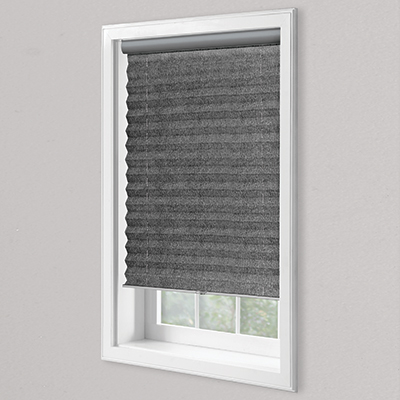 Left: Without Liner Center: Privacy Liner Right: Blackout Liner

Elegance in Options
Standard shades that open from the bottom are often sufficient to fit a window's basic needs. But many rooms—especially those that require increased control over light and privacy—benefit considerably from a more customized solution.

Perfect-Vue

™

—

Combine a pleated fabric on top with a cellular fabric on bottom for increased flexibility and superior performace. This option blends the exceptional energy efficiency of cellular fabric with the refined style of pleated fabric.
Bottom Up/Top Down

—

Let in natural light while maintaining privacy by lowering the shade from the top. or, lift the shade completely for a full view outside.
Sun up/Sun Down

—

Combine 2 different pleated fabrics for versatility in style, light control, and privacy.
Cord Lift

—

Standard option, color coordinated and can be placed on the right (standard) or left of the shade.
Cordless Lift

—

Provide a clean, streamlined appearance; ideal for children or pets.
Continuous Loop Lift

—

Cord loop raises and lowers the window treatment without changing length.
Motorized Lift

—

Raise and lower shades individually or as a group with the touch of a button or by integrating with a home automation system. Simple, easy to use, and ideal for homes with children and pets.
INTERESTED IN GRABER PLEATED SHADES?
Contact us for your free consultation!

For More Information Visit:

Save
Save
Save
Save
Save
Save
Save
Save
Save
Save
Save
Save
Save
Save
Save
Save
Save
Save
Save
Save
Save
Save
Save
Save
Save
Save
Save
Save