Elegance in Efficiency
What makes a home truly comfortable? Appearance is one key factor—Homeowners relish decor choices that reflect their personal style. But a home's environment is just as essential—the ambiance created by light streaming into a room, the soothing pleasure of a pleasant climate.
Graber Cellular Shades are built to bring enjoyment on both levels. With Soft, luxurious fabrics folded into honeycomb-shaped cells, cellular shades form an attractive barrier that insulates windows and helps regulate a home's temperature, whether the goal is to keep cold out during the winter or keep heat out during the summer. And because cellular shades conserve energy, they help lower monthly bills.
Elegance in Variety
When choosing a shade, consider the fabric hand-in-hand with the cell size. Graber Cellular shades are available in three cell sizes, each with distinct benefits.
3/8" Double Cell

—

Provides the highest level of insulation and sound absorption.
3/8" Single Cell

—

Sleek, classic profile for smaller windows.
3/4" Single Cell

—

Large, bold cell size for larger windows.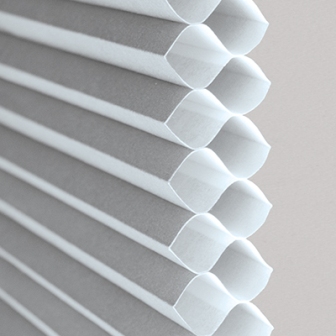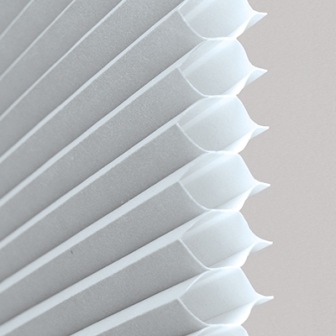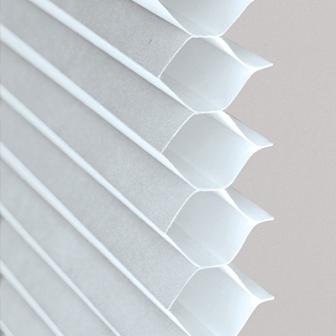 Left: 3/8" Double Cell Middle: 3/8" Single Cell Right: 3/4" Single Cell
Elegance in Combinations
Composing a polished, consistent look is an essential component of interior design. Graber window treatments are created with compatibility in mind; colors that harmonize, materials that complement, pairings that create a cultured ambiance.
Begin with a Cellular Shade

—

A Temperature-regulating cellular shade is an excellent choice for a room where family will gather. A graceful neutral allows some light and provides a foundation for the room.
Add a Pop of Color

—

Nothing expands and improves decor quite like deep bold color. And when that color is added via gently flowing folds of drapery, it arrives hand-in-hand with improved insulation, privacy, and light control.
Finish with a Flourish—A large-scale fabric wrapped cornice extends the softness of drapery to the ceiling. Its linear form nods ti the shape of the room's furniture pieces

, a touch that brings subtle visual consistency to the room.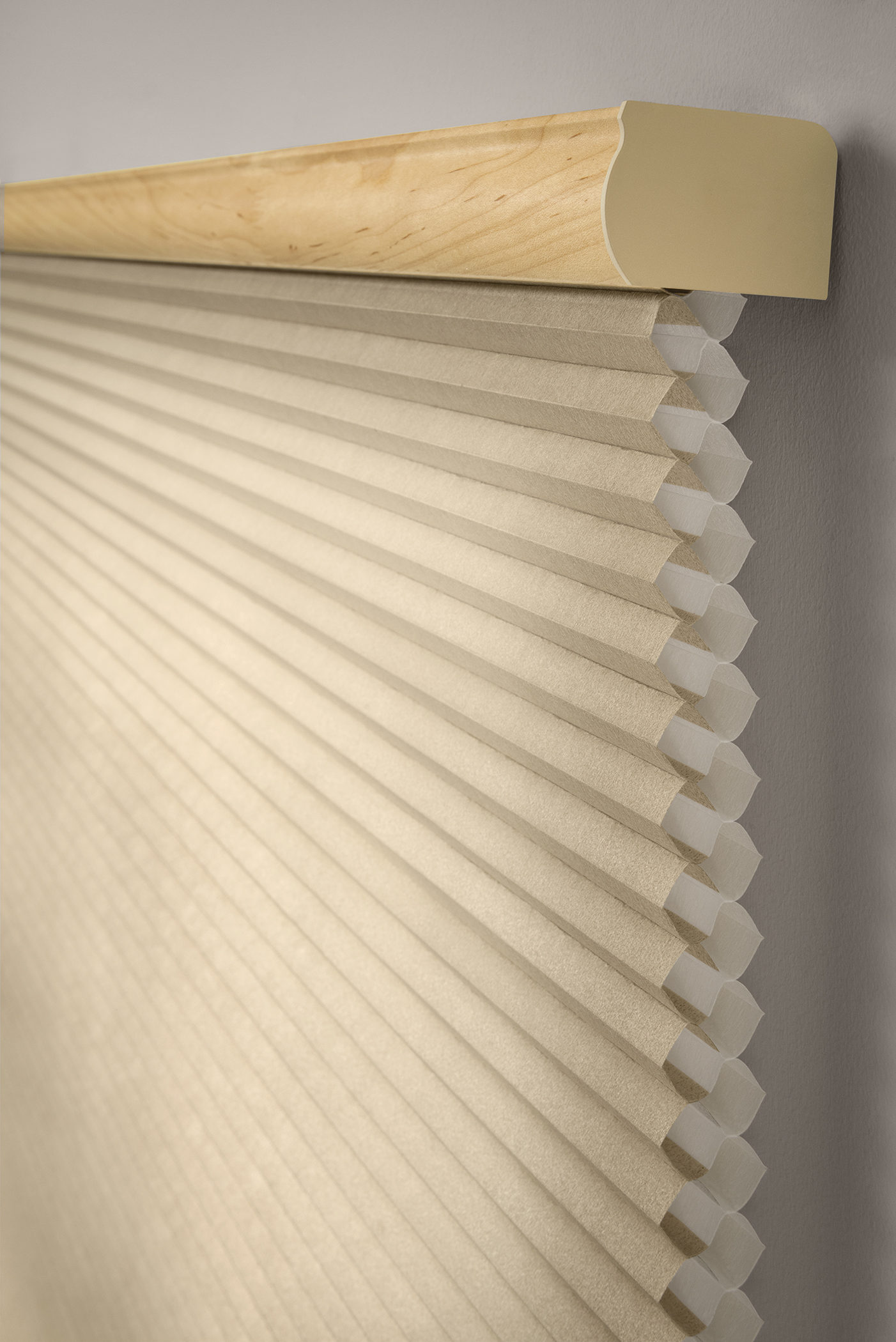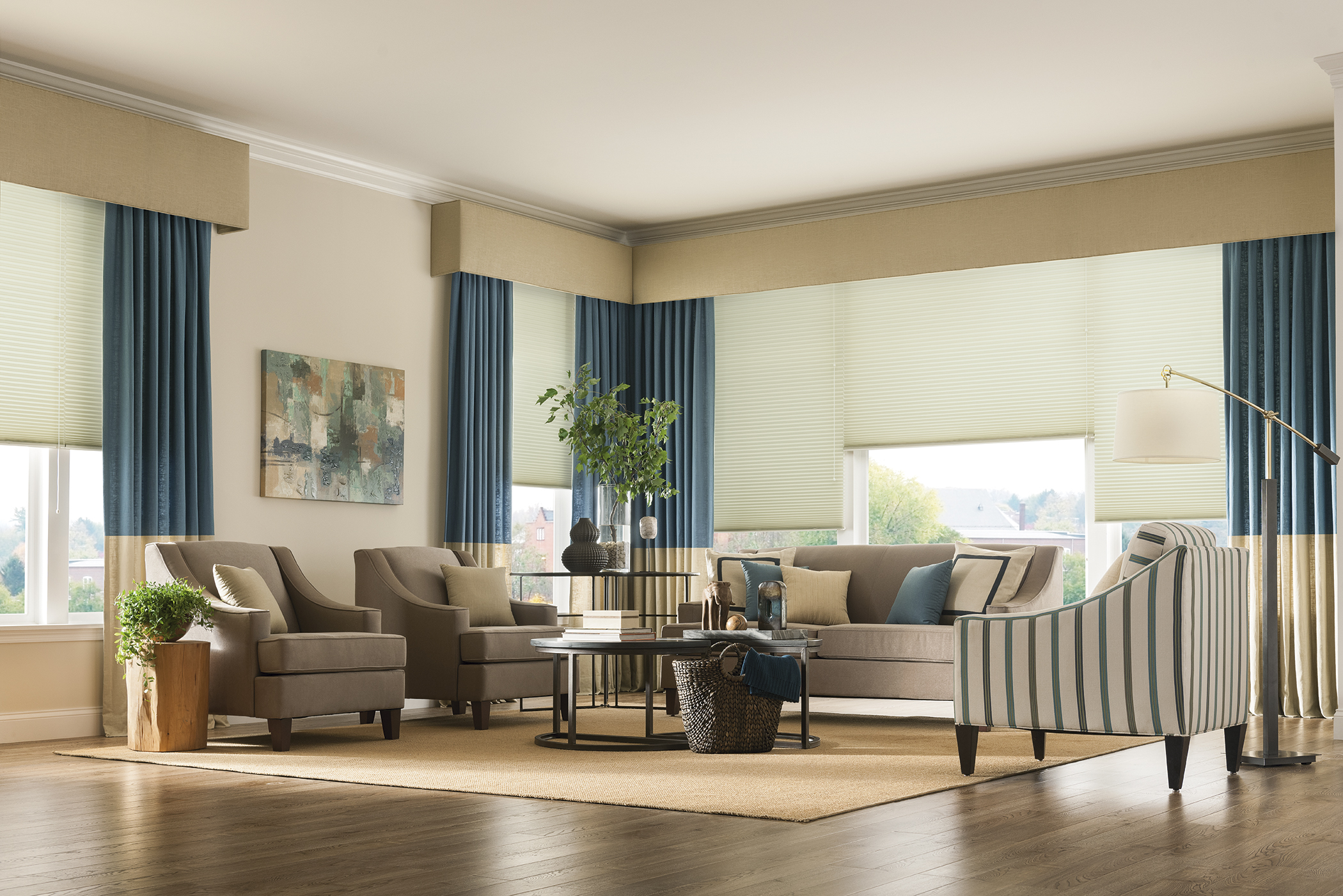 Elegance in Choice
Every room has its own unique lighting requirements, driven by what need it serves: a place for entertaining, a frequently used work area, a restful space. Cellular shades offer a range of opacity options, allowing for precise light control and privacy management in addition to exceptional style.
Sheer

—

Allows most natural light to come in; good where light control and privacy are not a concern.
Light Filtering

—

Gently diffuses light and provides moderate privacy; found in lighter fabric colors.
Room Darkening

—

Significantly dims light and increases privacy; found in deeper fabric colors.
Blackout

—

Provides maximum light control and complete privacy, regardless of fabric color.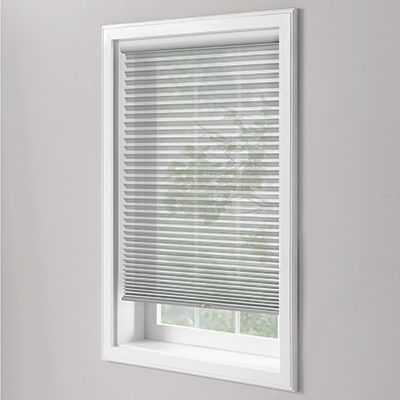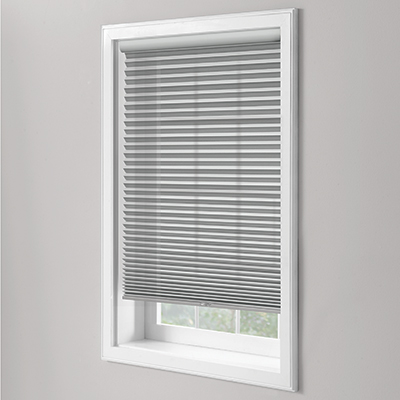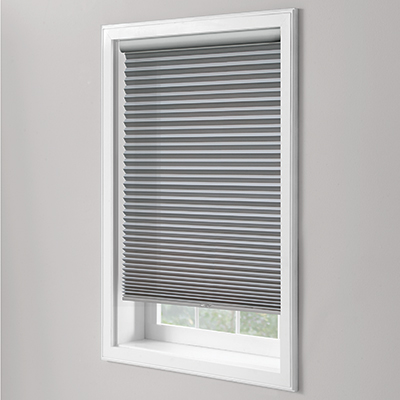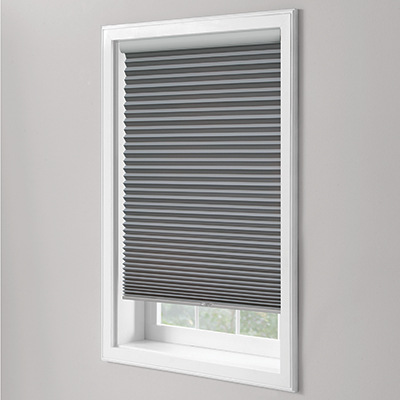 Left to Right: Sheer, Light Filtering, Room Darkening, Blackout
Elegance in Options
Standard shades that open from the bottom are often sufficient to fit a window's basic needs. But many rooms—especially those that require increased control over light and privacy—benefit considerably from a more customized solution.

Perfect-Vue

™

—

Combine a pleated fabric on top with a cellular fabric on bottom for increased flexibility and superior performace. This option blends the exceptional energy efficiency of cellular fabric with the refined style of pleated fabric.
Bottom Up/Top Down

—

Let in natural light while maintaining privacy by lowering the shade from the top. or, lift the shade completely for a full view outside.
Sun up/Sun Down

—

Combine 2 different Cellular fabrics for versatility in style, light control, and privacy.
Top Down Only

—

Lower the shade from the top with continuous-loop lift. Ideal for rooms where privacy is essential, but natural light is desired.
Cord Lift

—

Standard option, color coordinated and can be placed on the right (standard) or left of the shade.
Cordless Lift

—

Provide a clean, streamlined appearance; ideal for children or pets.
Continuous Loop Lift

—

Cord loop raises and lowers the window treatment without changing length.
Motorized Lift

—

Raise and lower shades individually or as a group with the touch of a button or by integrating with a home automation system. Simple, easy to use, and ideal for homes with children and pets.
INTERESTED IN GRABER CELLULAR SHADES?
Contact us for your free consultation!

For More Information Visit:

Save
Save
Save
Save
Save
Save
Save
Save
Save
Save
Save
Save
Save
Save
Save
Save
Save